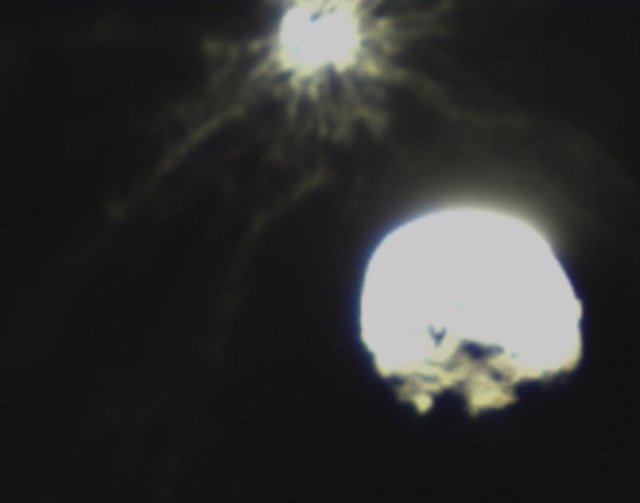 Dimorphos appears above debris expulsion after DART ship impact – UPS/NASA
MADRID, Sep 28 (EUROPA PRESS) –
A small satellite launched by the DART space mission captured its impact against the asteroid Dimorphos in the first attempt to deflect a space rock by kinetic impact.
LICIACube's Italian cubes have fulfilled their objective of taking close-up images of the impact and its result11 million km from Earth, which began to be received on Earth and were spread in the Twitter account of the mission.
Ecco the first immagini scattate da #LICIACube dell'impatto di #DARTmission his #Dimorphos.
Adesso iniziano settimane e mesi di grande lavoro per gli scienziati ei tecnici coinvolti in questa prima missione di fesa planetaria, quindi restate collegati! pic.twitter.com/P59Ol89WEB

— LICIACube (@LICIACube) September 27, 2022
Elisabetta Dotto, head of the scientific team at the National Institute of Astrophysics (INAF): "In the foreground, we see the central body of Didymos, and above Dimorphos completely covered in debris from the impact."
Fifteen days before impact, the CubeSat companion of Italian DART Light CubeSat for asteroid imaging (LICIACube), Provided by the Italian Space Agency, it was deployed from the spacecraft to capture images of the DART impact and the resulting cloud of material ejected from the asteroid.
The LICIACube images are intended to provide a view of the effects of the collision to help researchers better characterize the effectiveness of kinetic impact in deflecting an asteroid. Because LICIACube does not carry a large antenna, the images will be sent to Earth one by one in the coming weeks..