The award-winning preschool series breathes new life into the Cretaceous with a fun racing game for the whole family.
Outright Games in conjunction with Cyber ​​​​​​Group Studios (a leading company in the production and distribution of animated series for children and families around the world), today announced the premiere, in 2023, of Gigantosaurus: Dino Kart. The game will be available on Nintendo Switch, Playstation 4, Playstation 5, Xbox One, Xbox Series X, PC and Google Stadia.
Players of all ages will be able to race family and friends through self-driving karts and on-screen tips read aloud by Mazu, the crafty Ankylosaurus. But that's not all! ¡Up to four players can enjoy split-screen multiplayer in this great family adventure!
Go all out in your kart with this great prehistoric race! Choose one of eight different characters (including Bill, Mazu, Rocky, and Tiny), navigate fifteen obstacle-filled courses, and level up your power by visiting various Cretaceous locations.
Get special abilities on the track to open shortcuts or get a good boost to outrun your rivals and win the race. All this, while avoiding the Gigantosaurus, the largest and most ferocious dinosaur in existence.
Gigantosaurus: Dino Kart is based on the hit anime series gigantosaurus, which is currently streaming worldwide on Disney+ and Netflix. It is also broadcast on major television networks around the world, such as Disney Junior (worldwide), France Télévisions, POP (UK), Super RTL (Germany), RAI yoyo (Italy), RTVE – Clan (Spain), CCTV (China), TV Azteca (Mexico) and NHK (Japan).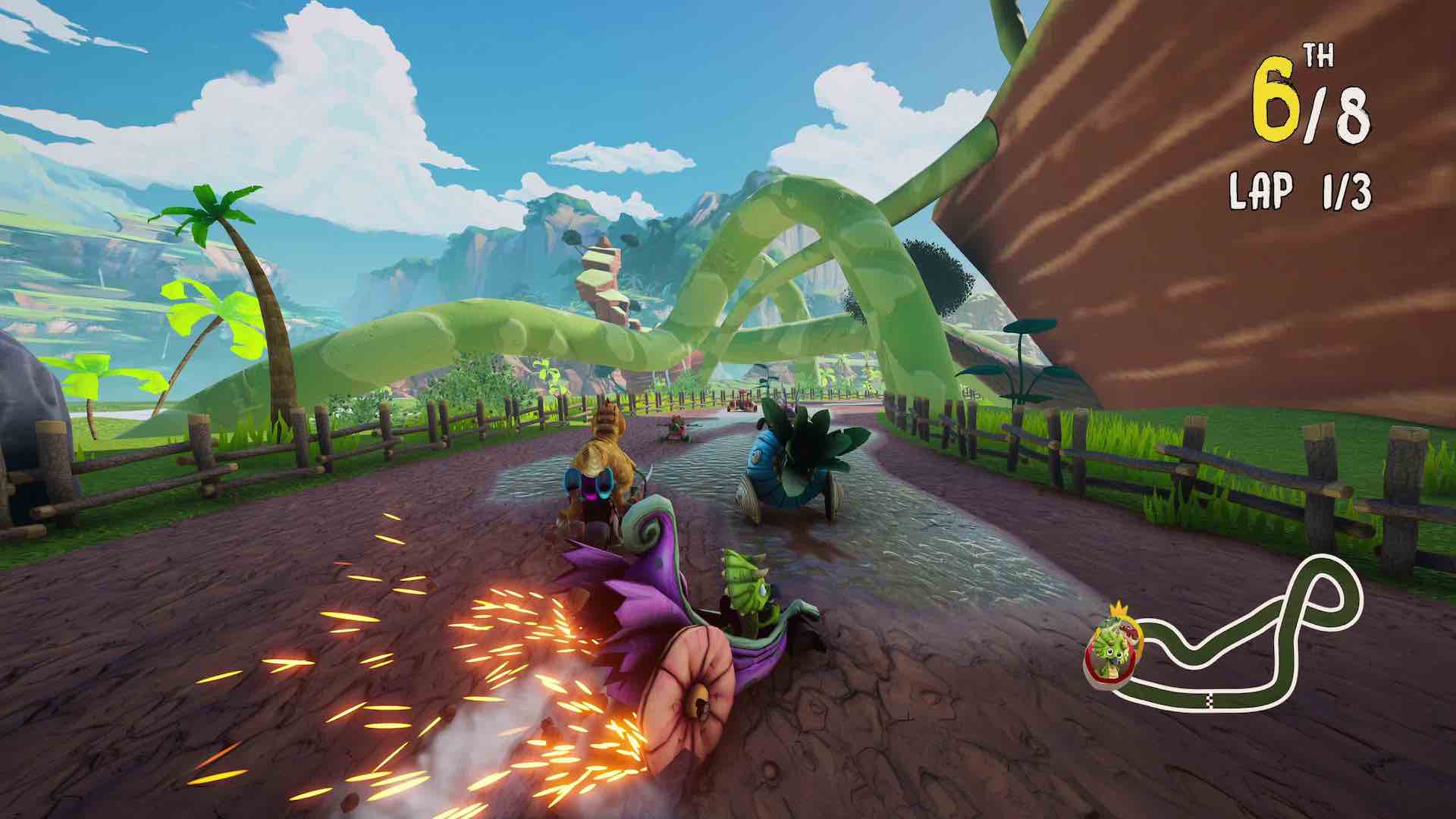 Outright Games CEO Terry Malham said:
We are excited to be working with Cyber ​​Group Studios again for a new Gigantosaurus game. In this case, great importance will be given to the famous dinosaur vehicles! We hope users of all ages will enjoy playing as their favorite characters in the first kart racing game set in the world of Gigantosaurus. We look forward to next year for you all to enjoy!
For their part, Thierry Braille, vice president of the video games and interactive products division, and Dominique Bourse, head of operations at Cyber ​​​​Group Studios, commented:
We're thrilled to partner with our friends at Outright Games for a second game featuring Gigantosaurus and all the characters from the series. Let's raise the bar with this new video game that promises spectacular kart racing!
Gigantosaurus: Dino Kart It will go on sale in 2023 on Nintendo Switch, Playstation 4, Playstation 5, Xbox One, Xbox Series X, PC and Google Stadia.